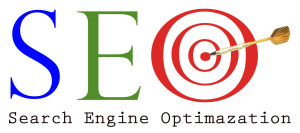 Jupiter Vidya provides Search Engine Optimization (SEO) Training classes in Whitefield, Bangalore with placements. This training is designed to fresher in addition to experienced peoples. Jupiter Vidya is one of the Best SEO training institutes near Kadugodi Bangalore. 
We cover On-page SEO, Off-page SEO, Social media marketing, Google Webmaster tool, Google analytic tool and latest trends of SEO. We teach secrets of link building and social media. In SEO training we provide live project so that students can get real time experience. We not only provide placement but also provide projects. This SEO course is for everyone, be a student, fresher, experienced and even non-technical can learn SEO.
We provide classroom & online training (Weekdays, Weekend, Fast Track) with placements.
Courses at Jupiter Vidya: Digital Marketing, Web Designing, WordPress, Search Engine Optimization (SEO), AutoCAD, Data Structures, Graphic Design, Responsive Web Design, Search Engine Marketing (SEM), HTML, HTML5, CSS, CSS3, JavaScript, jQuery, PHP,  Adobe Photoshop, Adobe Illustrator, C language, C++ language, Core Java, Advance Java, Bootstrap & CorelDRAW.
Note: We also provide Website development and SEO service.
CONTACT PERSON: Nidhi
Mobile: +91 8123867849
Telephone : +91-80-40913013
Address: Jupiter Vidya, 2nd Floor, Thimmaiah Complex, Immadihalli Main Road, Near Syndicate Bank, Whitefield, Bangalore-560066
Website: Jupiter Vidya