Learn popular, stable, faster and flexible web applications development PHP framework. Symfony is an open source framework and is best choice for businesses. It is fast and takes fewer system resources

Course Duration: 45 hours  |  Mode: Classroom/Online  |  Timing: Flexible (Weekdays & Weekends)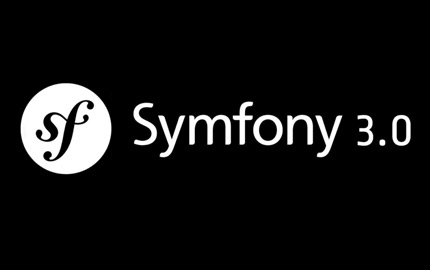 How to handle resources.
Learn how to develop a full stack complex web application.
How to make a secure website
Create any kind of web application
Programmer
Software Developer
Students
Anyone looking for a job
Working Professionals
Symfony Framework Course Enquiry
Symfony Framework Course Description
In this Symfony Framework training program, you will learn all the fundamental concepts and the most advanced tools of Symfony 3 framework. Symfony framework is most advanced and highly secure PHP framework in the world. Symfony is built to get back to basics to develop tools that let you develop quicker and build more hearty, secure applications. Symfony is built on the best ideas from many technologies, the tools and concepts you're about to learn to represent the efforts of many developers, over many years. In other words, you're not just learning Symfony framework, you're learning the fundamentals of the web development best-known practices and how to use many amazing new PHP libraries. This training program is for everyone who wants to know the basics of web development. Prior knowledge of PHP, HTML, and CSS is required to study Symfony framework.
Why Symfony Framework?
This framework speeds up the creation and maintenance of your PHP web applications. Symfony has set of decoupled and reusable components on which the best PHP applications are built, such as Drupal, phpBB, and eZ Publish. Symfony is so interoperable that, at the core, it uses external software building blocks itself (ORM Doctrine, Swiftmailer, etc.)! Symfony framework is super speedy and unlimited flexibility. It's bundled allow everything to change within Symfony and make it easy for expanding your projects.
Symfony Framework Course Curriculum
Creating Symfony Applications with Composer
Running the Symfony Application
Checking Symfony Application Configuration and Setup
Updating Symfony Applications
Installing the Symfony Demo or Other Distributions
List all commands provided by Symfony Framework
Symfony Project Structure
Bundles & Configuration
yml File
yml Configuration file
Creating a route
Routing Formats
Adding {wildcard} Requirements
Giving {placeholders} a Default Value
Advanced Routing
Special Routing Parameters
Controller Naming Pattern
Loading Routes
Generating URLs
Generating URLs from a Template
Creating a Controller
Mapping a URL to a Controller
The Base Controller Class & Services
Redirecting
Rendering Templates
Accessing other Services
Managing Errors and 404 Pages
Request object and Response Object
Managing the Session
Flash Messages
Creating a Twig template
Twig Template Caching
Template Inheritance and Layouts
Template Naming and Locations
Referencing Templates in a Bundle
Tags and Helpers
Including other Templates
Linking to Pages
Linking to Assets
Including Stylesheets and JavaScripts in Twig
Output Escaping
Creating a Simple Form
Rendering the Form
Handling Form Submissions
Form Validation
Built-in Field Types in Symfony
Creating Form Classes
How to Implement CSRF Protection
How to Upload Files
How to Customize Form Rendering
How to Work with Form Themes
How to Access Services or Config from Inside a Form
Configuring the Database
Creating an Entity Class
Add Mapping Information
Generating Getters and Setters
Creating the Database Tables/Schema
Persisting Objects to the Database
Fetching Objects from the Database
Updating an Object
Deleting an Object
Querying for Objects
Querying for Objects with DQL
Querying for Objects Using Doctrine's Query Builder
Relationships and Associations
DoctrineFixturesBundle
What is a Service?
What is a Service Container?
Creating and Configuring Services in the Container
Service Parameters
Referencing (Injecting) Services
Types of Injection
Optional Dependencies: Setter Injection
Lazy Services
How to Work with Services Provided by Third-Party Bundles
yml Setup (Authentication)
Configuring how your Users will Authenticate
Configuring how Users are Loaded
Loading Users from the Database
Encoding the User's Password
Denying Access, Roles and other Authorization
Securing Controllers and other Code
Securing other Services
Checking to see if a User is Logged In (IS_AUTHENTICATED_FULLY)
Access Control Lists (ACLs): Securing individual Database Objects
Hierarchical Roles
Using CSRF Protection in the Login Form
How to Restrict Firewalls to a Specific Request
How to Force HTTPS or HTTP for different URLs
How to Check for Known Security Vulnerabilities in Your Dependencies
Configuration
Sending Emails
How to Use the Cloud to Send Emails
How to Use Gmail to Send Emails
How to Test that an Email is Sent in a Functional Test
Creating a Bundle
Bundle Directory Structure
Reusable Bundles
How to Install 3rd Party Bundles
How to Remove a Bundle
Installing and Enabling Assetic
Including JavaScript Files
Including CSS Stylesheets
Including Images
Fixing CSS Paths with the cssrewrite Filter
Combining, Compiling and Minimizing Web Assets with PHP Libraries
Using Named Assets
Filters
Dumping Asset Files
How to Minify CSS/JS Files (Using UglifyJS and UglifyCSS)
How to Minify JavaScripts and Stylesheets with YUI Compressor
The Asset Component
The BrowserKit Component
The Cache Component
The ClassLoader Component
The Config Component
The Security Component
The Form Component
The Templating Component
The Filesystem Component
All useful components