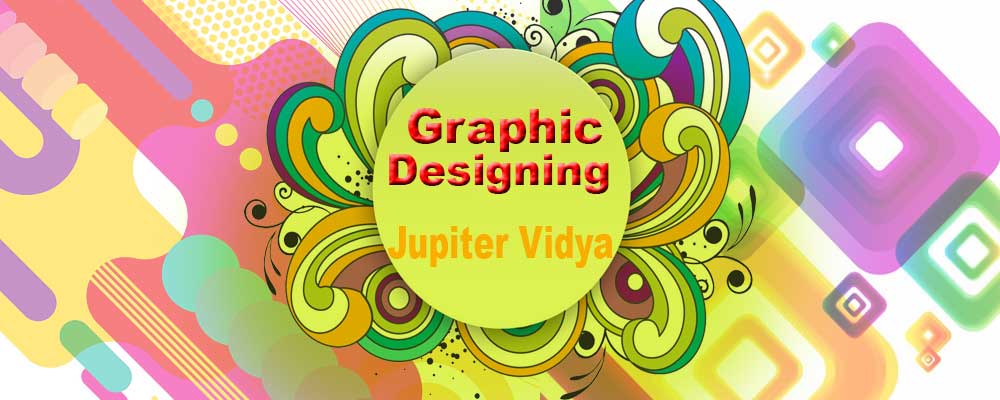 Jupiter Vidya provides Graphic Designing training in Bangalore. Learn Graphic Designing from an expert at Jupiter Vidya. Assume you have to communicate, explain a complicated system or demonstrate a process. In other words, you have a message you want to communicate. How do you send it? You could tell people one by one or broadcast by radio or loudspeaker. That's verbal communication. But if you use any visual medium at all-if you make a poster; type a letter; create a business logo, a magazine ad, or an album cover; even make a computer printout-you are using a form of visual communication called graphic design. Graphic design is the art of communication through the use of the image. Graphic designers work with drawn, painted, photographed, or computer-generated images (pictures), but they also design the letterforms that make up various typefaces found in movie credits and TV ads; in books, magazines, and menus; and even on computer screens. Images can be incredibly powerful and compelling tools of communication, conveying not only information but also moods and emotions. People respond to images instinctively based on their personalities, associations, and previous experience.
Common uses of graphic design include identity (logos and branding), publications (magazines, newspapers, and books), print advertisements, posters, billboards, website graphics and elements, signs and product packaging. Graphic design is a perfect blend of technology and fine arts. This creative and artistic process is used for communicating ideas visually. Two majors tools used in graphic designing are typography and images for the dissemination of ideas and conveying messages effectively. We are one of the best Graphic Design training institutes in Bangalore.
At Jupiter Vidya under Graphic Designing course we cover:
Adobe Photoshop
Adobe Illustrator
We provide classroom & online training.