Want to become a graphic designer? Master the most used software for graphics designing-Photoshop & Illustrator
Course Duration: 50 hours  |  Mode: Online  |  Timing: Flexible (Weekdays & Weekends)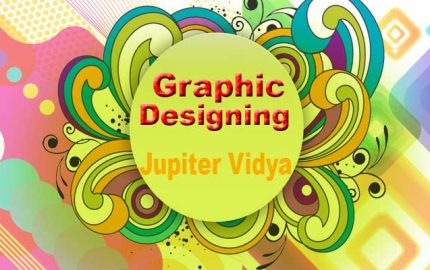 learn what graphic design is and how to become a graphic designer
Understand and learn the tools and capabilities of Adobe Photoshop and Illustrator
Know the principle of graphic designing
Learn about raster and vector image and how to use them.
Know how to create layout and web pages using Photoshop
Learn how to create effective vector logos, icons ,infographics using Illustrator
Learn photo editing and manupulation
Become a professional graphic designer
Web & Graphic
Designers
Students
Photographers
Fashion Designers
Interior Designers
Graphic Design Course Enquiry
Graphic Design Course Description
Hurry and kick start to an exciting career
Graphic Designing is a creative field and highly in demand. Jupiter Vidya offers you finest course curriculum, designed to prepare your career in this growing industry. This course will groom your designing skills; you can now design awesome logos, websites, wire frameworks, banners, pamphlets, and much more. Jupiter Vidya possess great faculty to train you so that you can create extra – ordinary graphics. We build strong foundation within you which helps you to understand the principles and elements of graphic designing as never before.
Graphic Design Course Curriculum