Python Django Web Framework
Become a professional Django web application developer. Dive in deep to the core concepts behind the power Django framework written in Python.
Course Duration: 50 hours  |  Mode: Online  |  Timing: Flexible (Weekdays & Weekends)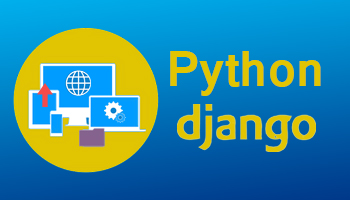 Create a fully functional web site using the Full-Stack with Django
Learn the power of Python to code out your web applications
Implement a full Models-Views-Templates structure for your site
How To Use Databases With Django
How to handle resources
Dashboard
Form validation
CRUD in Django Views (Create Retrieve Update Delete List)
Startups entrepreneurs
Business Professionals
Students
Web Developers
small entrepreneurs
Working Professionals
Python Django Framework Course Enquiry
Python Django Web Framework Course Description
Django is a high-level Python Web framework that encourages rapid development and clean, pragmatic design. Built by experienced developers, it takes care of much of the hassle of Web development, so you can focus on writing your app without needing to reinvent the wheel. It's free and open source.
Learn Django web framework with hands-on experience. Once you've finished the training, you will have a small working web application. We will guide you from beginning to end how to create real-world applications using the Django framework.