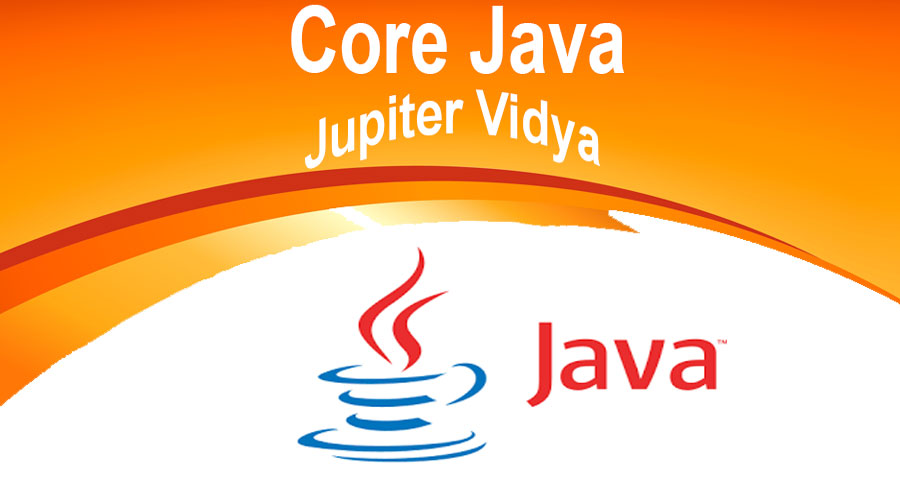 Java is one of the most widely used programming languages, you can find it in use practically everywhere and therefore one of the languages anyone should know. Java is a high level, robust, secured and object-oriented programming language. Java is one of the best programming language created ever, and Java has proved it in last 20 years. You can keep your program portable by avoiding the use of libraries written in other languages. Although the Java programming language is a powerful object-oriented language, it's easy to learn, especially for programmers already familiar with C or C++. Because applications written in the Java programming language are compiled into machine-independent bytecodes, they run consistently on any Java platform. If you are looking for basic Java training in Bangalore join us. If you know Java you can easily get a job in IT industry.
Course Description:
The course covers the basic of the programming language with OOPS concepts. We help students to develop a problem-solving techniques. The purpose of this course is to familiarize students with the fundamentals of Java programming language. This course includes theory and practical both, we focus more on practicals. Students need to solve different type of problems which help them to understand object-oriented concepts deeply.
We provide classroom & online training (Weekdays, Weekend, Fast Track) with placements.
Courses at Jupiter Vidya: Digital Marketing, Web Designing, WordPress, Moodle, Search Engine Optimization (SEO), Data Structures, Graphic Design, Responsive Web Design, Search Engine Marketing (SEM), HTML, HTML5, CSS, CSS3, JavaScript, AngularJS, jQuery, PHP, Adobe Dreamweaver, Adobe Photoshop, Adobe Illustrator, C language, C++ language, Core Java, Advance Java & Bootstrap.
Note: We also provide Website development and SEO service.
CONTACT PERSON: Nidhi
Mobile: +91 8123867849
Telephone : +91-80-40913013
Address: Jupiter Vidya, 2nd Floor, Thimmaiah Complex, Immadihalli Main Road, Near Syndicate Bank, Whitefield, Bangalore-560066
Website: Jupiter Vidya