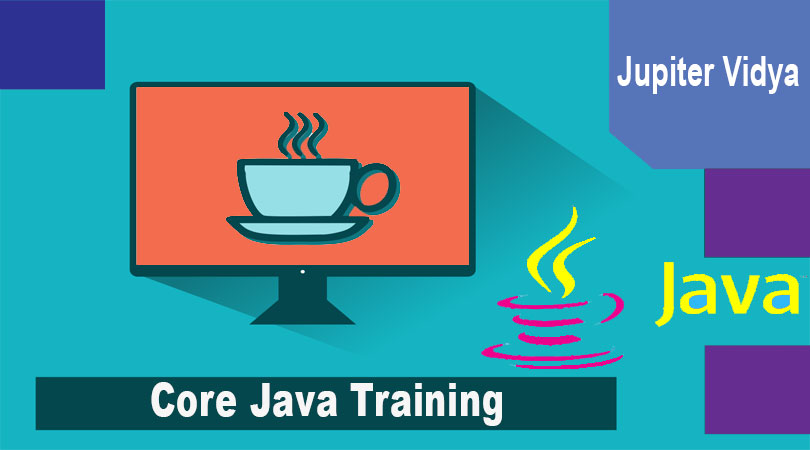 Jupiter Vidya is the top Basic Java Institute in Whitefield Bangalore. The professional's pros for this initiate are generally gurus inside their industry providing huge know-how thus to their individuals within understanding Core Java and Advanced Java.
Within this program become familiar with just about all important aspects as well as methodologies that are needed is with regard to Core Java since the selection words. The program is particularly designed for this individual who would like to understand just about all aspects of the program. If you want to shine your career within Java engineering, next there is certainly need to have of needing huge know-how for the software engineers while composing rule utilizing Core Java simply. Soon after doing this program, you can discover brand-new engineering within Java yourself. In case you total this program, the perception of just about any Java dependent technologies turns into very easy. Possibly the opportunity of getting employment can be quite large since the Core Java program serves since the bottom with regard to entire Java software.
Why Jupiter Vidya for Java?
Best institute for Java in Whitefield Bangalore
Jupiter Vidya is the best place to learn Java in Bangalore
We have best Core Java trainers in Bangalore
We provide classroom & online training (Weekdays, Weekend, Fast Track) with placements.
Courses at Jupiter Vidya: Digital Marketing, Web Designing, Moodle, WordPress, Search Engine Optimization (SEO), Data Structures, Graphic Design, Responsive Web Design, Search Engine Marketing (SEM), HTML, HTML5, CSS, CSS3, JavaScript, jQuery, PHP, Python, Adobe Dreamweaver, Adobe Photoshop, Adobe Illustrator, C language, C++ language, Core Java, Advance Java & Bootstrap.
Note: We also provide Website development and SEO service.
CONTACT PERSON: Nidhi
Mobile: +91 8123867849
Telephone : +91-80-40913013
Address: Jupiter Vidya, 2nd Floor, Thimmaiah Complex, Immadihalli Main Road, Near Syndicate Bank, Whitefield, Bangalore-560066
Website: Jupiter Vidya