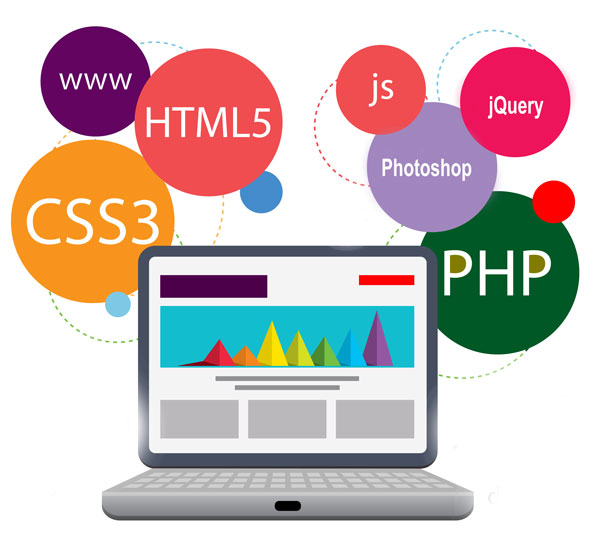 Jupiter Vidya is an IT training institute that offers web designing training with placements. At Jupiter Vidya, we are committed to delivering the latest know-how and the advanced techniques to our students for the web designing course.
Web Design includes many different capabilities and careers in the growth and maintenance of websites. Creating a web page needs careful considering and planning. The most important factor is to KNOW YOUR AUDIENCE. Web Design and HTML are all about developing an outstanding web page.
WEB DESIGNING allows designers to catch directly for the site goals, by guiding the website potential client eye through the use of less, well-chosen noticeable components.
Our Web Designing institute in Bangalore teach latest concepts in we designing. We use the latest software. We train students according to industry standard with live examples and projects.
Contents:
Part 1: Designing Part
1) Introduction to The Web
2) HTML (Hyper Text Markup Language) and HTML 5
3) CSS (Cascading Style Sheets) and CSS 3
4) JavaScript
5) jQuery
Part 2: Software Part
1) Adobe Photoshop
Part 3: CMS
1) WordPress
Part 4: Registration and Uploading Site
1) Domain Name Registration
2) Server Purchase
3) Uploading Website on Server
Why Jupiter Vidya for Web Designing?
We provide real time projects with post course completion support. We also assist in the job. Our trainers are well qualified and highly experienced. Class timing is flexible. Students can get one-to-one training as well as a group with limited students.
We provide classroom & online training (Weekdays, Weekend, Fast Track) with placements.
Courses at Jupiter Vidya: Digital Marketing, Web Designing, WordPress, Moodle, Search Engine Optimization (SEO), Data Structures, Graphic Design, Responsive Web Design, AngularJS, Search Engine Marketing (SEM), HTML, HTML5, CSS, CSS3, JavaScript, jQuery, PHP, Adobe Dreamweaver, Adobe Photoshop, Adobe Illustrator, C language, C++ language, Core Java, Advance Java & Bootstrap.
Note: We also provide Website development and SEO service.
CONTACT PERSON: Nidhi
Mobile: +91 8123867849
Telephone : +91-80-40913013
Address: Jupiter Vidya, 2nd Floor, Thimmaiah Complex, Immadihalli Main Road, Near Syndicate Bank, Whitefield, Bangalore-560066
Website: Jupiter Vidya