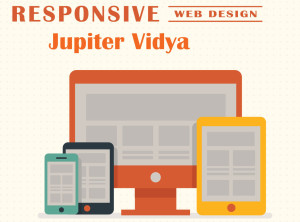 Learn about fundamentals of responsive web Design through real-life implementations and hands-on prototyping. The Course introduces basics of Responsive Web Design with CSS3 and HTML5. Most of the website owners are frustrated to have a separate website for mobile devices or make the current website is responsive. If your website has responsive web design then it will respond to the screen of the device and changed itself according to that. So, there is no doubt that the responsive web design is good in its own way. Responsive Web Design provides better user experience.
Responsive Web Design Course Content:
CSS3 media queries: basically allow you to gather information regarding site visitors and to use that information to conditionally apply CSS styles. With the help of media queries, the way towards larger resolutions can be worked upon in an efficient manner.
Fluid layouts: This is an important part of a good responsive layout. To make a website adapt to various screen resolutions, fluid layout with widths defined in percent instead of pixels is used. The value in percentage is obtained by taking the width of the element and dividing it by the full grid size.
The flexibility of Images: One of the most important aspects of making any website responsive is to make the images adapt the size of the parent container. The flexibility of images can be obtained by various ways like defining a maximum width of 100% or by using context-aware image sizing
Jupiter Vidya is Best training institute for Responsive Web Design. If you are looking for Responsive Web Design coaching in Bangalore then Jupiter Vidya is the best place to learn Responsive Web Design Course in Bangalore.
We provide best Responsive Web Design training course. We cover all topics in Responsive Web Design. Our students say that Jupiter Vidya is the best place to learn Responsive Web Design. We also provide Responsive Web Design training classes online.
We provide classroom & online training (Weekdays, Weekend, Fast Track) with placements.
Courses at Jupiter Vidya: Digital Marketing, Web Designing, WordPress, Search Engine Optimization (SEO), Data Structures, Graphic Design, Responsive Web Design, Search Engine Marketing (SEM), HTML, HTML5, CSS, CSS3, JavaScript, jQuery, Laravel Framework, PHP, Adobe Photoshop, Adobe Illustrator, Python Programming Language, C language, C++ language, Core Java, Advance Java & Bootstrap.
Note: We also provide Website development and SEO service.
CONTACT PERSON: Nidhi
Mobile: +91 8123867849
Telephone : +91-80-40913013
Address: Jupiter Vidya, 2nd Floor, Thimmaiah Complex, Immadihalli Main Road, Near Syndicate Bank, Whitefield, Bangalore-560066
Website: Jupiter Vidya